Canucks: Max Domi would be a perfect fit with Bo Horvat
The Vancouver Canucks have a lot of work to do on the backend this offseason, but if they can swing a deal for forward Max Domi, they should pull the trigger.
Bo Horvat and Max Domi have played both as bitter rivals and as teammates many times over their hockey history, including three seasons together on the London Knights of the OHL.
The Vancouver Canucks captain and the Montreal Canadiens winger go back a long way and together they hold a very close friendship (Domi was a part of Horvat's wedding party). Linked together since they were both 10-years-old playing Pee Wee, they both knew that the other had something special to contribute to the game of hockey.
Their connection really heated up following the 2011 OHL Entry Draft. Domi was selected eighth overall by the Kingston Frontenacs, but after the Knights took Horvat with the following selection, the Frontenacs accepted three second-round picks for his services. A trade that would work out brilliantly for London.
In three seasons with the Knights, Horvat racked up 165 points (74 goals, 91 assists) in 185 games played. After not making the immediate jump to the NHL as Horvat did a year after being drafted, Domi spent an additional season with London as captain. He went on to tally 331 points (126 goals, 205 assists) in 244 total games. Both players notching very impressive numbers.
Individually they both played solid hockey in junior but as linemates, the duo was an unstoppable force. Together they helped lead the Knights to back-to-back OHL championships in 2012 and 2013. With Domi glued to Horvat's wing, the two were a nightmare for the opposition. Maybe that's something that GM Jim Benning should ponder in the offseason. Rumors are swirling that the Montreal winger isn't happy with his current situation, so maybe there is a deal to be made between both parties.
After seeing an 11-goal dip and 28 fewer points on his NHL season total this year as opposed to last, Domi sat down with GM Marc Bergevin to discuss his future. He likely feels that he's a topline player but isn't getting the ice time he deserves under head coach Claude Julien. The two haven't exactly seen eye-to-eye this year and that rings true with proof of Julien benching his star player back in January.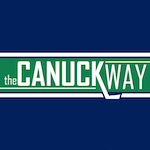 Want your voice heard? Join the The Canuck Way team!
Write for us!
In his first NHL playoff run, Domi averaged a shade over 14 minutes of ice time per game and managed only three assists through 10 contests and zero goals. Your team's best players can't execute if they aren't being given the ice time and proper linemates to do so. Domi was often playing outside the top-six and he was placed in the second rotation on the power play. Not exactly ideal for a player who already has 251 points at the NHL level.
Following elimination at the hands of the Philadephia Flyers, Domi fired his agent. Is this a tactic to gain more money as a Restricted Free Agent or is it a wake-up call to upper management that Domi wants out of Montreal? Right now, it's being said that he hasn't demanded a trade, but who really knows? Either way, it's definitely something that should have Benning working the phones and making calls out east.
Despite a downward trending season, the five-year NHL pro has a lot of upside to his overall game. He scored a career-high 72 points (28 goals, 44 assists) just one year ago, and has an average of 0.669 points per game. In addition, he carries a positive Corsi For percentage over the last two campaigns and would likely see an uptick in point production playing inside the Canucks very talented top-six.
The price-tag would be high no doubt, but the Canucks have a few options to consider. Montreal needs help on the right-wing and that's a position of strength for Vancouver. Brock Boeser would likely be enough in a straight across one for one deal, but I can't see Benning agreeing to such demands and it likely doesn't improve Vancouver's scoring ability.
Jake Virtanen scored more goals than Domi this season, is a lesser player in comparison but has the size and speed that could maybe water the tastebuds of Bergevin. He obviously wouldn't be enough all on his own, but he'd be a good starting point for trade talks. It would likely take another A-level prospect and a draft pick, or a good second-liner and a B-level up and comer.
The friendship reconnection worked when Benning swung a deal to reunite Tanner Pearson with Tyler Toffoli from the Los Angeles Kings. Despite seeing limited ice-time together, both players excelled playing in the same uniform. Bonds between players can go a long way both on and off the ice and Benning should consider doing the same thing when it comes to Horvat and Domi.
Keep your eyes on The Canuck Way for more rumors, updates, and news covering the Canucks.