Canucks: Analyzing Travis Green's deployment against the Wild
The line juggling from the style of Vancouver Canucks head coach Travis Green could be a cause for concern in the playoffs.
It's been five years without playoffs for the Vancouver Canucks and it may still not come this year as the market eagerly awaits their return.
The coronavirus pandemic has certainly made this a strange year. But if hockey does return there, will be a few people who would have rather seen the season scrapped altogether, but many fans will be happy regardless of the circumstances. In order for the Canucks to make it into the playoff rounds, they will need to defeat the Minnesota Wild in a best-of-five series.
This series, and all of the ones to follow, will come with different dynamics than playoffs past. This is because all the games will be played in empty arenas in hub cities. With no fans in the arenas, coaches and players are going to need to stay focused and engaged in the game.
Players like Adam Gaudette may not "celly" like they have in the past, and that will most certainly have an impact on the game. Head coach Travis Green needs to keep his players energized for the games if the team stops moving their legs.
Dean Evason
The Wild are in a similar situation as the Canucks when it comes to their most recent head coach. After parting ways with Bruce Boudreau they appointed interim head coach Dean Evason to the helm, who has served as an assistant for the last two years and in the AHL prior to that. The Wild are 8-4-0 with Evason as their head coach, and they won six of eight before the season was cancelled.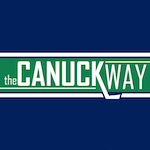 Want your voice heard? Join the The Canuck Way team!
Write for us!
Kevin Fiala scored eight goals and seven assists in his final 12 games under the new coach, and as a result he will need to be a player that Green casts a shadow on in this series. If this team ever needed Derek Dorsett to come out of retirement, this is that time.
Evason is playing Fiala significantly more than Boudreau did when he was coach, going up from an ATOI of 14:46 under Boudreau to 17:55 under Evason. He is second in scoring on the team, and for him to be kept under 15 minutes of ice time a night is like playing Brandon Sutter for 20 minutes.
Travis Green
In the past, Green has been known to overplay his shutdown players such as Jay Beagle and Sutter, but now with Bo Horvat being more than capable of playing a two-way style of play, Green has quietly but strategically shifted his focus to giving more skilled players these tough matchups.
In the March 10 game against the New York Islanders Elias Pettersson was matched against Mathew Barzal for 11:46, in that time Barzal and Pettersson shared a 50 percent Corsi, when Barzal was on the ice without Pettersson his Corsi was a whopping 78 percent.
Green hasn't been as successful in getting the hard matchup of Fiala vs Pettersson in the two games they played, but in the Feb. 19 game, Fiala played 4:22 on the ice with Pettersson and had a Corsi For percentage of 11. Without him on the ice it, was 58 percent.
That's a must-have matchup for Green.
One year ago, players such as Ben Hutton, Sam Gagner and Sutter played more than 17 minutes a night. This year, Sutter averaged 14:21, Beagle averaged 12:34 and Loui Eriksson averaged 12:22.
While Green has improved his deployment, he continues to juggle his lines when the game gets away from his team. While this can be a strong strategy short term to kick start a team, it's a rather risky move in a best-of-five series where players gain chemistry playing against the same team game in game out.
Mixing defensive pairings is even riskier; in the game against Minnesota on Feb. 1, Jordie Benn and Chris Tanev got their signals crossed on the opening goal and that led to the former looking like a lost puppy, again. You can see that play here.
Green also seems to let his foot off the gas during the regular season when it comes to gaining a lead. This needs to change. Hockey teams win games by scoring goals and keeping the puck out of the net, and attempting to protect a one-goal lead and coasting in the playoffs is how you end up losing a series.
The matchups
In the three games against the Wild this year matchups have been key, and by that I mean Elias Pettersson has been key. A great article by Brett Lee of Canucks Army provides further analysis on Pettersson being ready for this role.
Arguably the Canucks MVP this season who controls play at each area on the ice, Pettersson makes everyone around him better and that shows by his advanced stats in each of the two games he played against Minnesota this year. Every forward who played with Pettersson for at least one minute during those games saw an improved Corsi score.
Controlling Fiala will be imperative to winning this series, and Green can do that by matching him up with Pettersson.
This allows the Canucks to run and gun against this line, and they have the firepower advantage similar to how they did against Barzal and the Islanders in their last game of the regular season. Green should be keeping the lines almost entirely matched up 1-vs-1, 2-vs-2 and so on. Bad changes were the difference maker in the Feb. 19 game at home, and that shouldn't happen with the last change.
The image above tells the story of the shifts. The difference between these two is the pattern, the left data is in Minnesota and the right data is in Vancouver.
The last change gives the home team the ability to switch things up unexpectedly and get the matchup you want. The data suggest that Green has a more erratic style of sending out his lines compared to Evason. The apparent predictability of the Wild coach could appear like an innocent strategy until it sporadically gets changed.
Line management is crucial for success, not only can players get trapped and dominated like Horvat's line did for 2:03 that led to the second wild goal in the right graphic. This led to a messy change and resulted in a goal for the Wild. (Graphic from NaturalStatTrick).
The prediction
If Green can maintain a cool head in his first playoff style series, the Canucks should come out on top. If Green loses his composure and starts flipping lines and pairings around, it will become harder and harder to win as the series goes on.
Chemistry is key, and if one team builds chemistry and one has too many different line combinations, there is a clear advantage for the former.