Canucks: Why isn't there a market for Sven Baertschi?
The Vancouver Canucks have had no success in moving out Sven Baertschi. Why isn't there a market for the 27-year-old?
On Sunday morning, the Vancouver Canucks announced that they've placed veteran forward Sven Baertschi on waivers, as general manager Jim Benning continues to work towards finding him a new team.
This comes one day after Rick Dhaliwal of TSN 1040 reported that Vancouver is exploring a trade for Baertschi. But so far, there aren't any indicators that Benning is close to moving out the 2011 first-round pick.
Don't forget that Baertschi was placed on waivers before the start of the season. But nobody picked him up, and Baertschi was sent to the Utica Comets. There, he's performed nicely with 23 points in 16 games.
Now, Baertschi is only 27 years of age, and his cap hit is a fair $3.36 million through 2020-21. There should be a market for a potential top-six forward with a decent contract, so why are the Canucks having such a difficult time in finding Baertschi a new team?
Sure, he's never played 70 games in a season — and Baertschi was limited to a total of 79 contests over the last two years. But when healthy, Baertschi is capable of playing on the second line — and he's displayed 20-goal potential numerous times.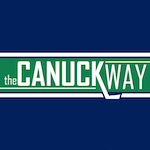 Want your voice heard? Join the The Canuck Way team!
Write for us!
Baertschi has three seasons of 14-plus goals on his resume — including 18 in the 2016-17 season (despite missing 14 games). If injuries didn't hit him so frequently, we could be talking about a three or four-time 20-goal scorer by now.
So it's surprising that the Canucks haven't been able to find a trade partner up to this point. Surely, Benning isn't commanding too much in a potential trade; he'd likely take a mid-round pick or mid-tier prospect for Baertschi.
Teams like the Edmonton Oilers should be all over Baertschi, because as usual, they're relying on their superstar forwards to do the vast majority of the scoring. The surprising Arizona Coyotes are struggling to find offence as well, and Baertschi could play anywhere in their top-six.
And of course, struggling teams like the Columbus Blue Jackets, New Jersey Devils and Los Angeles Kings should be keen on adding a player who's good for double-digit goals.
But for some reason, zero out of 30 teams have expressed any genuine interest in Baertschi. Yes, he's always been prone to injuries. But the cap hit is cheap, his production is consistent and he's strongly respected among his teammates. That's why it's hard to understand how Baertschi remains available as the midway point of the 2019-20 season nears.