Vancouver Canucks: 3 Defencemen that could eclipse 30 points
Only one Vancouver Canucks defenseman eclipsed 30 points last season. With an offseason of changes and a young electric addition, could we see that change?
The Vancouver Canucks' lack of offence from the back end has been a topic of discussion for what seems like decades. The last time they could boast multiple 30-plus point defencemen was back in the 2011-12 season when Alex Edler, Kevin Bieksa, and Dan Hamhuis managed the feat. That is a long time to be without offence from the backend.
The black hole that is defence scoring is about to close, as I believe the Canucks will once again have three 30-plus point defensemen in 2019-20. Edler will finally have company at the top of the mountain.
Quinn Hughes
After an exciting five-game dress rehearsal, Quinn Hughes is ready for the 82 game showcase. If the dress rehearsal is any indication of the main show, we are in for a treat. When Prospects Camp opened a few days ago, Hughes appeared to be bigger and confident in his ability to become an impact defenceman for the Canucks this season.
I don't want to tiptoe…I want to try to help the team here and make an impact. We'll see if I'm able to do that, but that's what I'm going to try to do.

– Quinn Hughes
If all goes to plan, Hughes is on the first unit power play and getting regular minutes on the top two pairings. He should also get a lot of time with the top line and Elias Pettersson. That should translate to a lot of points. In fact, I don't just see him bumping against 30 points, I am predicting 45-50. He's that good.
Tyler Myers
Tyler Myers may not be the best defenceman in the analytics community. But you cannot deny the fact that he generates points. Over the last two seasons, he has 67 points (15 goals, 52 assists) in 162 games. Only one Canucks defenceman from last season can boast similar totals, and he is next on the list. Say what you want about Myers and his contract, he will end the season near the top in point production.
If he plays with Hughes those totals could even see an uptick. As a result, he should get more offensive zone starts and have the green light to jump into the play. A lot of his assists will probably be of the secondary variety, however, but points are points at the end of the day. Even if he just replicates his 2018-19 season, Canucks fans will be happy.
Alex Edler
Of course, the only defenceman to be over 30 points in the last three seasons is on this list. Alex Edler, who was re-signed to a two-year contract earlier in the offseason, once again joins the 30-plus point club. He may see less ice time on the power play due to Hughes' eventual emergence, but I still see him getting points on the second unit.
With the added depth on defence, Edler won't have to play his usual 25-30 minutes a night. Maybe keeping him in the 20-25 minute range will translate into more offence. The reduced wear and tear combined with the added rest could do wonders for the 33-year-old. He may even better the totals from last season when he put up 34 points in 56 games. If he can stay healthy and put together a full season, 50 points are not out of the realm of possibility.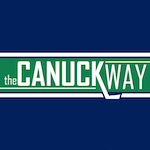 Want your voice heard? Join the The Canuck Way team!
Write for us!
Those are three defencemen that I believe will eclipse 30 points this season. However, injuries seem to be inevitable with this team's defence core. The three mentioned will probably not play 82 games. But if everything goes correctly, I don't see why they can't get at least 30 points. The history and talent are there, we just need to see the execution. If that happens, the Canucks are that much closer to their first playoff birth in four seasons.