Vancouver Canucks: Bo Horvat Trade Finally Paying Off
Nearly four years ago, the Vancouver Canucks made a trade that didn't sit well with the fans, but it appears to be paying off all this time later
On June 30, 2013, Vancouver Canucks general manager Mike Gillis became public enemy No. 1 in the eyes of many fans. He was under pressure to trade either Roberto Luongo or Cory Schneider, which would put an end to the ongoing goalie controversy.
Pure logic pointed to trading Luongo. The Canucks were cap-strapped, and he carried the much bigger contract. Schneider was seven years younger, and Luongo himself was disappointed that the Canucks couldn't find a trade partner for him at the 2013 deadline.
Luongo went as far as to saying that his contract "sucks."
Despite all of that, Gillis traded Schneider to the New Jersey Devils for the ninth-overall selection in the 2013 Entry Draft. What was more frustrating for Canucks fans was the fact they probably could have gotten multiple assets in the trade, but it appeared as though Gillis made the move in a panic reaction.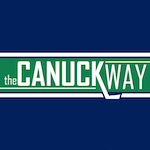 Want your voice heard? Join the The Canuck Way team!
Write for us!
When the Canucks drafted Bo Horvat from the London Knights of the Ontario Hockey League, that put immediate pressure on the Rodney, Ont. native to make it a worthwhile trade.
Gillis was fired nine-and-a-half months after the trade, and even though his legacy in Vancouver is not a popular one, perhaps he won't get enough credit for making the bold Schneider trade that gave them Horvat.
What Cory Schneider Would Not Have Been
Before we go into Horvat, it's important to know that Schneider would not be a major difference-maker on his own in Vancouver. There's no way he would have single-handedly salvaged the disastrous John Tortorella season.
The Canucks made the playoffs in 2014-15, but the tandem of Ryan Miller and Eddie Lack was more than serviceable. Schneider would not have been the difference between a playoff team and a championship contender.
No goalie in the NHL (not even Carey Price), would have made the 2015-16 Canucks a playoff team, either. No goalie in the NHL can be great on a struggling team (see Devan Dubnyk before he joined the Minnesota Wild two years ago).
Also, it's hard not to like what 26-year-old Jacob Markstrom has accomplished in Vancouver so far. He went 13-14-4 with a 2.73 goals-against average and .915 save percentage last season, on a very porous Canucks team. Imagine what he will do when this team improves down the road.
Canucks prospect Thatcher Demko was also TSN's 18th-ranked NHL prospect last year, and it's safe to say he's on his way to being the Canucks future in goal for the long run.
So it appears as though the Canucks have their long-term future settled in goal. As for Bo Horvat?
There's a high chance he doesn't emerge as a franchise centre like Henrik Sedin, Sidney Crosby, Joe Thornton, Ryan Getzlaf or Connor McDavid. He's probably going to end up as an extremely reliable No. 2 centre.
But that should be fine with the Canucks. Just two years ago, there were major question marks about who would be able to take the torch from Daniel and Henrik Sedin. Horvat has made his case in 2016-17.
Through 44 games, Horvat has 13 goals and 30 points. He had 16 goals and 40 points all of last season. His defensive game is much better too; he has a plus-one rating this year after being a mind-blowing minus-30 a season ago.
He's also turning 22 in May, and he's not even on the first line yet. Horvat has shown plenty of maturity in 2016-17, and he's bound to be their first-line centre at some point. He and winger Sven Baertschi have found tremendous chemistry, with the latter scoring 11 goals and 24 points so far this season.
I'm not trying to jump the gun too early here, but promising right winger Brock Boeser hasn't even made the NHL yet. It's really hard not to get excited about a line that could consist of Baertschi-Horvat-Boeser in 2018 or 2019.
Back in 2013, Mike Gillis made a move that looked like one of the most questionable in recent memory. But here we are in 2017, and it looks like the Cory Schneider trade might have landed the Vancouver Canucks their successor to the Sedin twins.